Nitrile O-ring Cord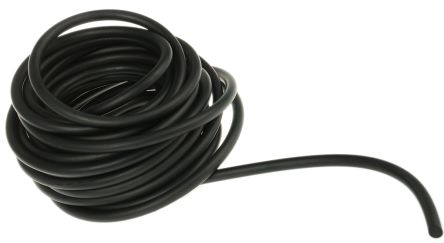 One of the most commonly used elastomers available, Nitrile O-ring cord is a great solution which will give you a versatile material suitable for many uses. Offering excellent resistance to oil-based lubricants and greases as well as good tear resistance, nitrile o rings are a top choice for a wide range of applications.
Why choose nitrile O-ring cord?
Nitrile rubber, also known as NBR or Buna-N, is a great solution for many applications. Supplied on spools or in lengths to suit your needs, nitrile O-ring cord gives you the flexibility to self-manufacture O-rings to any size, as and when you need them.
Where is nitrile O-ring cord suitable?
Nitrile is a versatile material, suitable for a wide variety of applications. Used in pumps, drive belts, pneumatics and hydraulics, it's a particularly good choice if the application is likely to come into contact with grease, fats and oils.
Nitrile is a suitable material for applications where:
Temperature is no higher than 100°C
Temperature is no lower than -30°C
The application uses fats, oils, gasoline, petroleum based hydraulic fluid or similar
The application is not subject to ozone, esters, chlorides, aldehydes or other non-compatible substances
Nitrile has other desirable properties too, such as low compression set, high resistance to abrasion and good tensile strength. Our nitrile O-ring cord has been supplied to customers in industries as varied as aerospace, marine processes, manufacturing and more.
Ordering your nitrile O-ring cord
NES can supply nitrile O-ring cord in a range of shore hardness and specialist compounds. Cord can be supplied on a spool or can be cut to length to your specifications. For advice on your choice of o ring cord, or any of our other products, get in touch with our expert team for advice.