FKM O-Ring Cord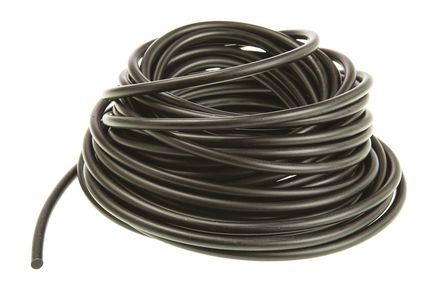 Also known as Viton™, FKM is used in some of the harshest environments going. Coping well with extremes of chemical interactions, temperature changes and environmental issues, FKM is a top choice for many specialist applications.
NES manufacture high quality FKM O-ring cord using only Viton™, giving you the flexibility to make your own O-rings as and when you need to. Our o ring cord is an ideal solution when you need to have non standard o ring replacements quickly, or where you have a variety of o ring requirements in one situation.
What is FKM O-ring cord?
A seal made from FKM uses a fluorinated hydrocarbon rubber product to produce an o ring capable of withstanding very challenging conditions. They will typically be more expensive than the equivalent nitrile seal, but simply because it does a better job in more demanding applications.
Choosing FKM for your O-ring cord means it will be suitable for even the toughest jobs. It's durability and reliability will lead to reduced downtime, extended lifespan of machinery and a reduction in maintenance requirements, making it a good investment for many businesses.
What is FKM O-ring cord good for?
Using FKM can be highly advantageous in some situations, where the unique properties of this material make it the perfect choice. Some of the characteristics of FKM include:
High temperature applications, up to 250⁰C
Chemical resistance, including oils, acids, aromatic and halogenated hydrocarbons
Environmentally stable, maintaining a seal even in the presence of UV, oxidation, ozone and mould
FKM is often used in appliance processing, chemical industries, automotive businesses and more. We also supply FKM O-ring cord to aerospace companies, oil and gas industries as well as refining and transportation businesses.
Choosing your FKM O-ring cord
Our experts are on hand with technical advice to ensure you purchase the best product for your needs. We can supply our FKM O-ring cord in bulk, on a spool, or pre-cut to your desired length. Our o ring cord is available in a range of standard cross sections, or we can manufacture something specific to your needs.
Get in touch today to find out more.