Discover the Benefits of PFA Encapsulated O-Rings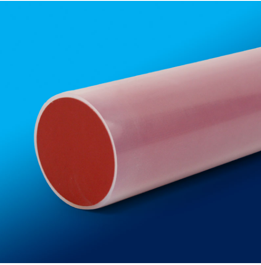 At NES, we offer a specialist service to produce and supply PFA encapsulated O-rings for a wide range of applications and industries. Our PFA O-rings can be used in any cross-section, diameter, or size to fit your specific needs. We take pride in our capacity and specialist service to provide high-quality PFA encapsulated O-rings to our customers.
Applications and Industries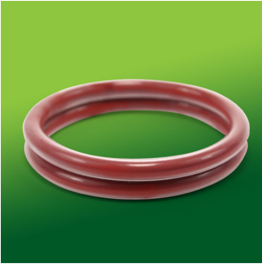 Our PFA encapsulated O-rings have been used with great success in a variety of industries, including the food industry, chemical and petrochemical industries, and pharmaceutical companies. These O-rings can be used in a range of applications, making them a versatile and valuable solution for many issues.
High-Quality Production and Supply
We are committed to providing our customers with only the highest quality and most reliable PFA encapsulated O-rings. Each of our products is carefully monitored and inspected to ensure their quality and reliability.
Benefits of PFA Encapsulated O-Rings
Our PFA encapsulated o-rings offer several benefits, including:
Cost-effectiveness: PFA O-rings are a cost-effective alternative to traditional PTFE O-rings.
Resistance to gas permeability: Our O-rings are highly resistant to gas permeability, making them ideal for applications that require tight seals.
Resistance to aggressive chemicals: Our O-rings have been tested to keep out potentially aggressive chemicals, ensuring long-lasting performance.
Low friction levels: Our O-rings have low friction levels, which reduces wear and tear on equipment and promotes longer-term use of applications.
Resistance to cold flow and compression: Our O-rings are resistant to issues such as cold flow and compression that can occur with solid O-rings.
Adaptive force of sealing applications: Our O-rings have an adaptive force of sealing application, ensuring reliable performance in a range of applications.
Advanced Properties of PFA Encapsulated O-rings
Our PFA encapsulated O-rings have the same properties as FEP, but with some notable differences. PFA O-rings have greater heat resistance properties when working with applications over a temperature of 205°C. They also offer greater resistance to chemicals due to a seamless join that is completed through an advanced heat moulding process.
Contact Us
If you are interested in learning more about our PFA encapsulated O-rings, contact our friendly team of customer service agents. The NES Sales Team is always happy to provide expert advice and guidance to ensure that your requirements are met exactly. You can also download our NES NCAP™ Informational PDF to learn more about our products and services.
---