The Choice for Unmatched Quality and Consistent Performance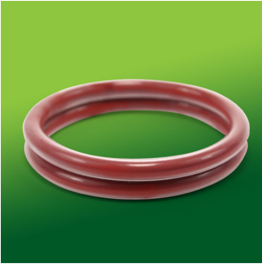 If you're in the market for high-quality encapsulated O-rings, it's important to know what to look for. With so many options available, it can be easy to be swayed by lower prices or flashy marketing. However, when it comes to critical applications, such as those in the nuclear or medical industries, choosing the right seal can make all the difference in terms of reliability and cost-effectiveness.
At NES, we are proud to offer our customers the NES NCAP™ Encapsulated Seal, a market leading product that has been proven to last up to three times longer than other, lower-quality encapsulated O-rings.
Here's why you should choose the NES NCAP™ for your next project:
Look for the NES NCAP™ Logo
When shopping for encapsulated O-rings, be sure to look out for the NES NCAP™ logo. This trademarked symbol is an assurance of the quality for which we are renowned. NES has many years of experience in process development, resulting in superior ring joint strength that you can trust.
Choose a Manufacturer with In-House Control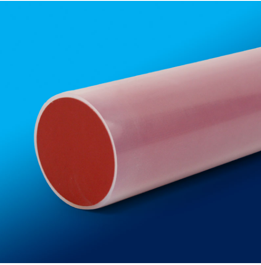 NES has total in-house control of the manufacturing process for our encapsulated seals. We extrude the inner core, outer tube, and assemble the O-ring in the same factory location, ensuring tight tolerances and reliable consistency. Our in-house extrusion control also ensures that NES produces encapsulated seals with a zero tolerance of air gaps, mitigating the risk of failure and enhancing compression set performance.
Customised Encapsulated Seals Available
We understand that every project is unique, and that's why NES offers a wide variety of customised encapsulated O-rings.  Contact sales@nes-ips.com for further information. 
High-Quality Materials for Optimal Performance
NES is a long-term Chemours™ licensee, using only the highest grade 100% pure materials that are not diluted with scrap material. Our encapsulated seals are made with fluoropolymers that meet FDA, USP, 3A, EU1335, FEP/PFA/Tefzel standards. Our insistence on high-quality materials allows NES to achieve the lowest compression set on the market.
Strict Quality Standards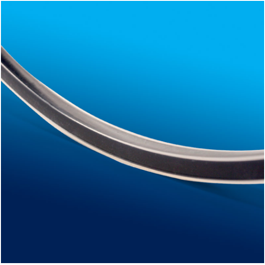 NES encapsulated seals are manufactured under our demanding aerospace AS9100 quality system, which requires full traceability. We also provide supporting quality documentation such as certificates of conformity, data sheets, MSDS, quality declarations, and impressive acceptance criteria documents that match customers' requirements.
Learn More about NES NCAP™ Encapsulated Seals
To learn more about NES NCAP™ Encapsulated Seals, download our informational PDF or contact our NES Sales Team. We would be happy to discuss how our high-quality NES NCAP™ Encapsulated Seals can support your requirements. Contact us now to get started.
---