New NES Website Launched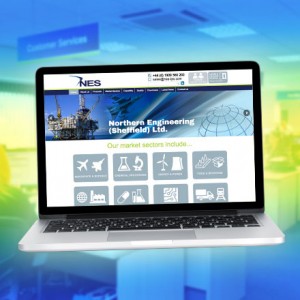 We are happy to announce that our new website is now live!!!
With a wealth of information related to NES products, facilities, market sectors, capabilities and product applications, the new website provides a comprehensive overview of all things NES!
Interesting to look at and easy to navigate, it's been developed to ensure that you can find exactly what you need and keep up-to-date with everything we offer…
NES's purpose built facilities in Sheffield, central UK, is key to our success and helps us to ensure efficient and seamless production of our sealing solutions.
And, with a wide range of products such as NES Ncap™ FEP / PFA Encapsulated Seals, VulcOrings, Moulded Products, NES Techniflate® Inflatable Seals, Extrusions and Astra Seals®, our products can be made to measure and suit your applications needs. Take a look at Our Products to learn more.
NES products can be used across a wide range of industries, including Aerospace & Defence, Chemical Processing, Energy & Power, Food & Beverage, General Industrial, Pharmaceutical, Transportaion, Semiconductor and more… Take a look at our Market Sectors section for more information.
A useful new feature is wide range of information hosted on the site to download and to assist in the decision-making process. This includes Product / Market information, Material Compound Datasheets, Guidelines & more. Visit the Downloads section to see just how much useful information is there!
In addition, NES will soon be launching the new Customer Portal allowing our users to log-in to the site, download all the information they need, order and more…
We are busy working under the bonnet on this, so watch this space!
We welcome any feedback so if you would like to comment, please contact us or alternatively fill out a contact form and a member of our team will get back to you.
Thanks for taking the time to read and we hope you enjoy your visit!