O-Rings Suppliers & Wholesale by NES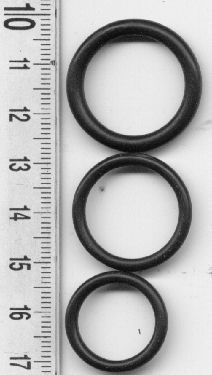 Northern Engineering (Sheffield) Ltd are a leading O-ring suppliers and manufacturers who distribute a range of engineered, elastomeric products across the globe. From food and beverage industry to the pharmaceutical industry we are reputable O-ring suppliers for a variety of businesses across all industry sectors.
NES offers an extensive range of O-rings that can be used for both domestic and more demanding applications. We supply O-rings that are developed to withstand extreme temperatures, are oil and ozone resistant, and even those that can be used for bio-technology and hygiene equipment.
Our vulcanised O-rings are used in many markets across diverse applications due to profile and material versatility. Manufactured in materials such as Silicone, Nitrile, EPDM and Viton™, they are developed to best suit your individual application. We also offer a range of FEP and PFA encapsulated o-rings to suit your applications requirements
For more technical information and to learn more about the O-rings we manufacture and the industries we supply to, you can explore our full product range on our website. Need a sealing solution for your project? Get in touch with us and we'll tell you more about how we can provide you with O-rings to best suit your needs.