Nick Fuller – Over 25 Years of Service
We would like to congratulate (and celebrate) the service of one of our key members of staff here at NES – With a career spanning more than two decades, Nick Fuller is entering his 27th year of service and loving every minute of it! See Nick's success story below…
I started my working life as an apprentice joiner working on construction sites across the country during the day and playing the club circuit with my band in the evening, the band I was in quickly found semi-success and I gave up my apprenticeship to dedicate all my time to the band, which took me overseas and touring in Europe.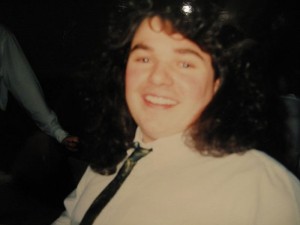 It was during this time that the band made a little money and we hired roadies to carry all the heavy equipment, drive the van and set up all the gear, which allowed me more time to dedicate to groupies!
One of our lighting crew worked at NES during the day and following a full year and a half of heavy touring, the band was offered an 8 month tour of the USA, after a lot of soul searching I decided that the band was not the path I wanted to walk anymore, so I quit and applied for a "normal Job" at NES!
May 1989 I started my career at Northern Engineering Supplies (NES), as it was known back then, at the Hope Street, Rotherham location as a Production Operative, there were 6 staff at Hope street. NES was primarily a stockist of factored products including injection moulded parts, rubber products, cork and non-asbestos gaskets, rubber sheeting, gland packings, Hydraulic Hoses, Brake pipes etc supplying into stores at British Steel and the National Coal Mines.
My primary role was making hydraulic hoses and brake pipes, with some cork gasket and non-asbestos gasket punching, operating a Hytronic press.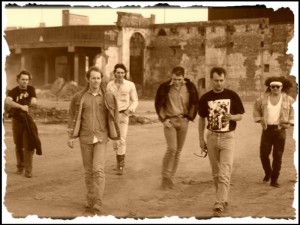 NES at this time did very little manufacturing, however under the reign of Margaret Thatcher, the coal mines and steel plants started to decline so NES had to diversify.
During this time, NES acquired a small moulding company and began compression moulding and Injection moulding for Europower supplying rubber and plastic caps for hydraulic hoses. Vulcanised O Ring production had also begun, stocking of factored parts had ceased, the hose and punched gasket department had also closed, NES name changed to Northern Engineering (Sheffield) Ltd, I then became a moulding operative.
The business started to slowly grow and after 5 years relocated to the North Anston Trading Estate, following advice from Erik's, NES brought N-cap technology to Europe from the USA,N-cap production began and the business really started to take off, 5 years later and another move was underway, the time to North Anston Business Centre, in a unit twice the size of the old unit.
The N-cap production was split into its own manufacturing area and staff numbers had grown to around 20. VulcOring production was also in its own unit, relying on weekly deliveries of extruded cord, H & S was also becoming an every day concern so I was asked if I would take on the role of H&S officer part time and fit it in with my normal day to day duties. Off I went to night school at the local college, to study for my NEBOSH national General certificate in H&S which I passed with a merit.
5 years later NES had the moving bug again so off we went to Monksbridge road site occupying an existing factory and quickly building work began on a brand new unit to house the N-cap production. Following the completion of the new building, it was on this site that NES began fluoropolymer extrusion and elastomeric extrusion in the existing factory, staff numbers continued to grow to 33. It was around this time NES became an International company and opened a warehouse and Sales office in Florida, USA. I continued to study H&S and gained my NEBOSH Diploma, again with a merit and became a professional member of IOSH and the British Safety Council. I was promoted to VulCoring team leader and also moulding department Team Leader.
The business really had started to move forward and land at haigh moor drive was acquired, I was a member of the new building planning team, as a team, we sat down and developed and planned the building we occupy today.
Sept 11th 2001 was the day we started to move out of the old building and into the new site, the excitement of the new move was damped down by the tragic news of the Twin Towers attack which we were all listening to on the radio whilst the move was taking place.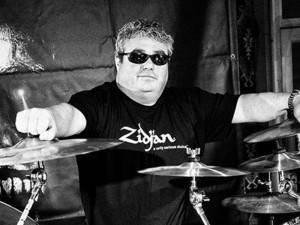 Once the move was complete, the new building (Current) was officially opened by the at the time Rotherham United Manager – Ronnie Moore. Months had past and work had really slowed down due to the terrorist events in the USA, the MD at that time pulled all the team leaders together and announced we may have to sell off half the building as he may have bitten off more than he could chew with the latest commitment to the new building, I had a young family and a new house to pay for, so these were worrying times, bonuses' were cut, overtime banned, for the first time in the company's history, the NES train had started to slowdown, however this was not before long, orders started to pick up and business was booming. Shortly after we started the quality journey and I was tasked with gaining ISO9011 accreditation for the business, I was given the responsibility of quality for NES and became the Quality Manager & MRQ. Following promotion to various department supervisor roles, I was also promoted to joint Production Manager along with Steve Ball and between us we oversaw the full production, headcount had grown to around 60 people.
It was at this point the current MD approached me with a suggestion that I take on some of his duties relating to Customers/ Technical Support & Materials, so I decided to jump off production to go over to the dark side of Technical/Sales under the job title of Development Manager, took on the responsibility of dealing with Compounders and issuing formulations for our growing compound library.
May 2006 NES was acquired by Sanders Industries, an American Aerospace company and I was once again tasked with gaining quality standard AS9100 accreditation, which I achieved later the same year. As well as Technical visits to our customer base, I was also arranging exhibitions and stand design for Erik's Technivents in Holland and Belgium and Achema Chemical processing show in Frankfurt.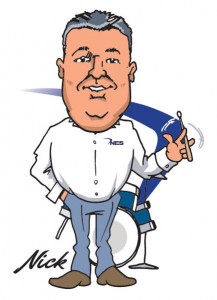 I was then asked to help the Commercial/Sales Team so I was promoted to Commercial & Technical Manager which I oversaw the customer service and the Internal Sales Team which I enjoyed successfully for a couple of years, Restructuring came about with the introduction of a new MD who decided to take on the role of Commercial Manager so I was focused back to Technical support to our Customers. College beckoned again which I took my ITOPS (International Trade & Operations) qualification, which I gained with a distinction, I then picked up the responsibility for NES logistics.
July 2014 NES and Sanders Industries were acquired by IGP and further restructuring takes place with the introduction of a matrix reporting structure in which I was relieved of my Quality and Logistics responsibilities.
So here I am today, 27 years later and headcount at 165!! I have really enjoyed my time at NES with the constant changes and every day challenges and being mostly out of my comfort zone, I am looking forward to a fresh challenge!! I have joined the band again and busy working on our 5th CD, gained my full motorcycle licence this year, some people believe I am going through a mid-life crisis, maybe I am but I wish I had gone through it earlier, nobody said it would be this much fun!!
I am very pleased to say that I have finally made it onto the NES Wall of Fame!